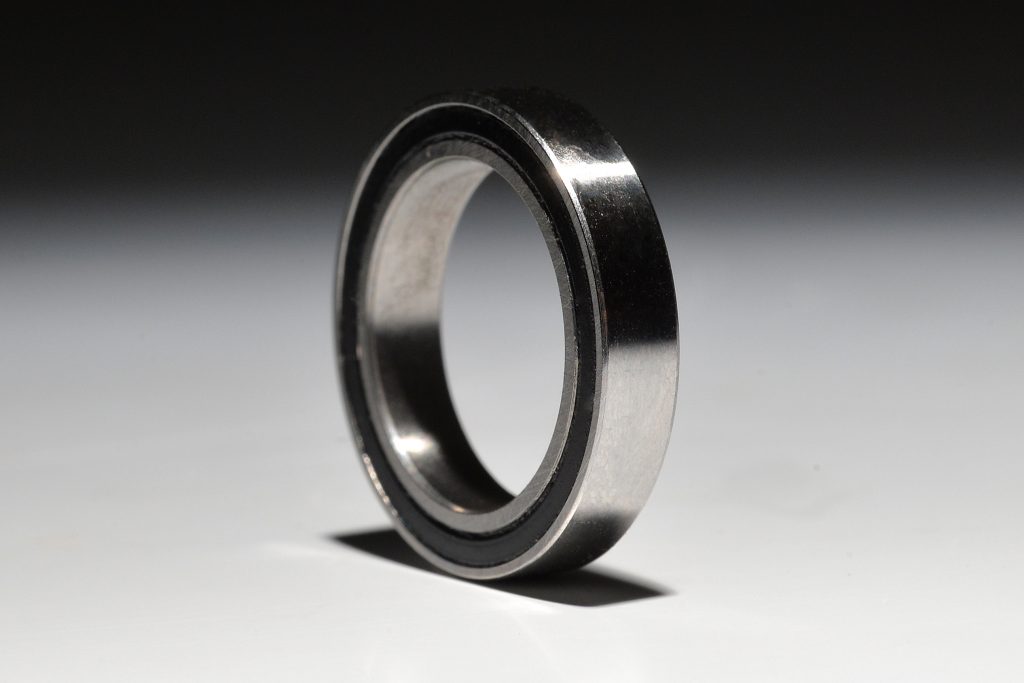 Especially for cycling, this range with a high quality is perfect to resist to the most extreme circumstances.
Each component (balls, rings, cages and grease) is manufactured and assembled with precision.
The BlackBearing B5 bearings match 100% to replace your original bearings.
The stainless steel material offers an important resistance against corrosion. However, stainless steel is softer than steel, what makes the bearings less resistant than a standard B5 steel bearing.
The stainless steel B5 bearing is recommended for wet conditions.
EXAMPLEs OF AVAILABLE REFERENCES:
| | |
| --- | --- |
| References | Dimensions |
| BB-UB-6000-B5S | 10 x 26 x 8 mm |
| BB-UB-6001-B5S | 12 x 28 x 8 mm |
| BB-UB-608-B5S | 8 x 22 x 7 mm |
| BB-UB-6800-B5S | 10 x 19 x 5 mm |
| BB-UB-6801-B5S | 12 x 21 x 5 mm |
| BB-UB-6802-B5S | 15 x 24 x 5 mm |
| BB-UB-6803-B5S | 17 x 26 x 5 mm |
| BB-UB-6804-B5S | 20 x 32 x 7 mm |
| BB-UB-6805-B5S | 25 x 37 x 7 mm |
| BB-UB-6806-B5S | 30 x 42 x 7 mm |
| BB-UB-686-B5S | 6 x 13 x 5 mm |
| BB-UB-689-B5S | 9 x 17 x 5 mm |
| BB-UB-699-B5S | 9 x 20 x 6 mm |
| BB-UB-6900-B5S | 10 x 22 x 6 mm |
| BB-UB-6901-B5S | 12 x 24 x 6 mm |
| BB-UB-6902-B5S | 15 x 28 x 7 mm |
| BB-UB-6903-B5S | 17 x 30 x 7 mm |
| BB-UB-6806/29-B5S | 29 x 42 x 7 mm |