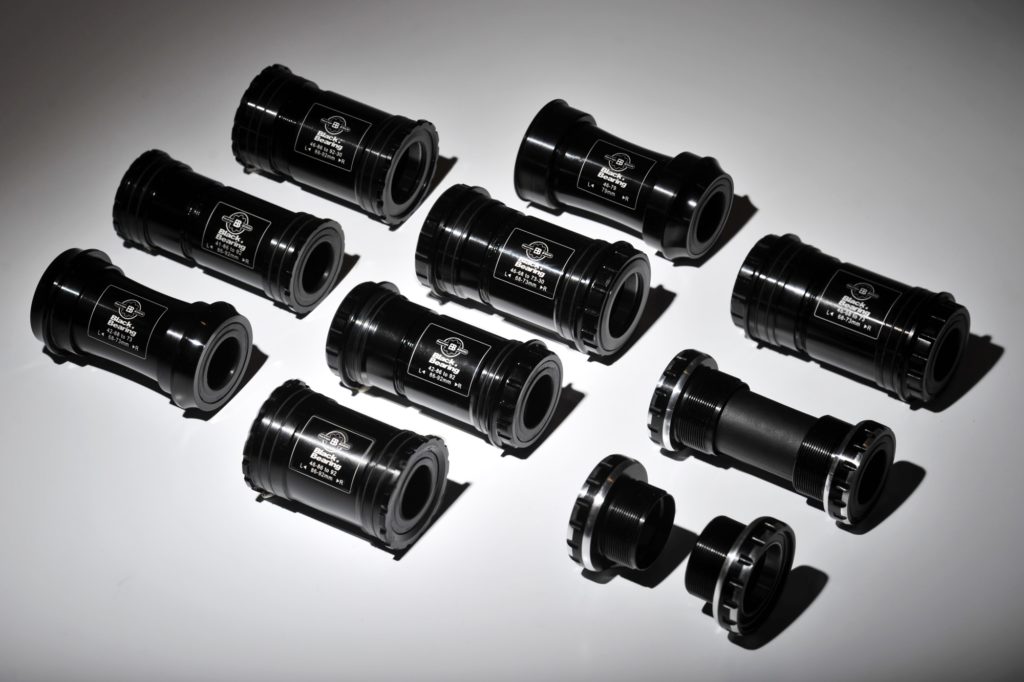 Blackbearing has developed a wide range of bottom brackets for MTB and Road
Our offer is one of the most complete on the market, adapting to all frame standards  ( BSA / PRESSFIT / BB30 42mm / PR30 46 mm / T47 – ITA).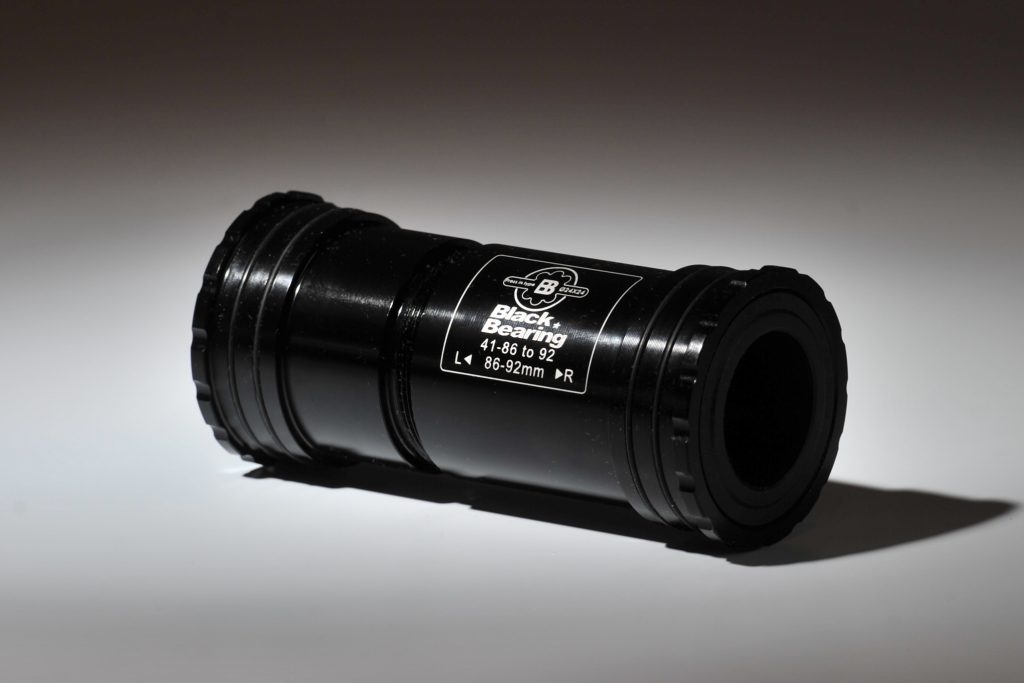 The "bblock" technology : two part screw in box offers many advantages :
 – Better alignement of the box
 – Better fluidity and better performance
 – Less cracking
 – Better bearing life
 – Interchangeable bearings : no need to change the whole case but just the bearings
 – Less risk of damaging the frame because it is unnecessary tio extract the body of the case when changing the bearings.
The "bblock" technology is part of an eco-responsible approach by limiting the maintenance of the case to changing the bearings and thus offering a longer life to the case.